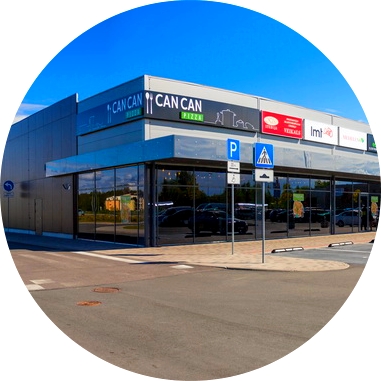 Dry cleaner "Lindo grupa" in Riga, on Biķernieku street 143 in the moll shop Mežciems, offers clothes, leather products and textile cleaning, laundry.
Order execution time is from 8 to 48 hours.

Also our company offers express-cleaning: from 2 till 4 hours. Fot this order customer has to pay premium 50% from full service price. This kind of service is not possible for clothes like feather jacket or feather coat, because this procedure takes more time. If you want get this kind of service after 5 pm, you have to get in touch with us in advance.
No more headache in case of broken off button or broken off seam, because our company offers clothes repair and sewing services.
All reception points offer carpet cleaning and repair services.
Working time: 09:00 - 20:00, saturday and sunday 10:00 - 20:00
Phone: 67304134