PRICE LIST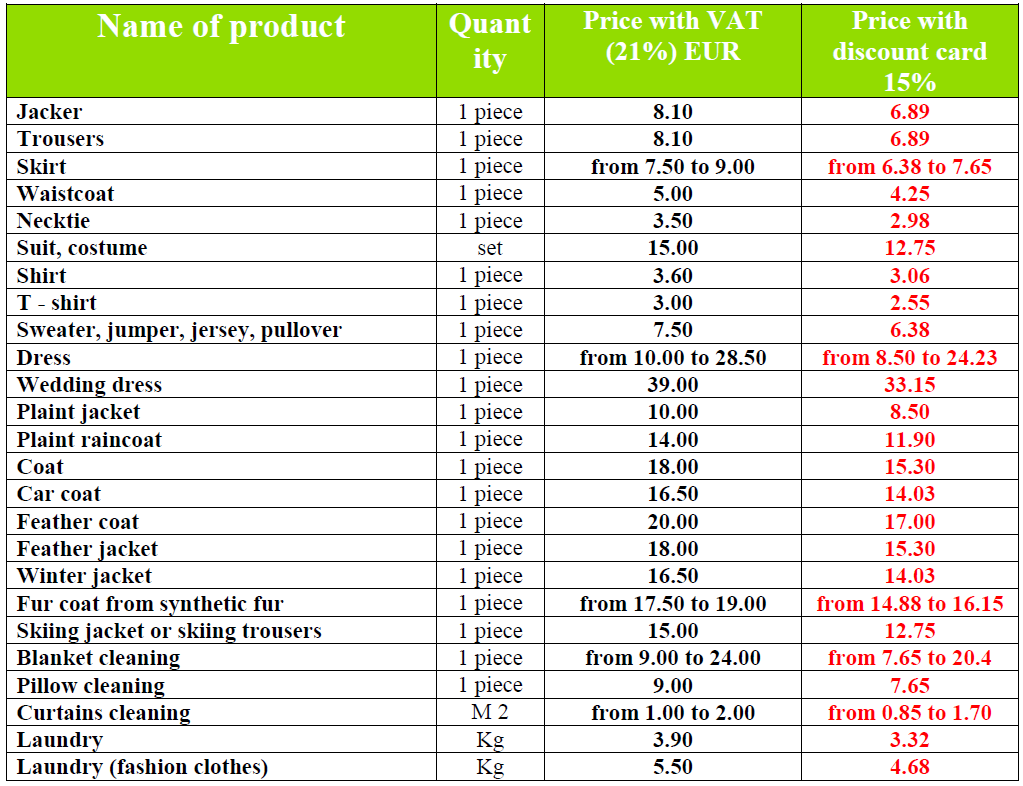 20 % discount is offered on Wednesdays and Thursdays for pensioners and students.
50% discount is offered for baby clothes (till growth of 140 cm)
* Dry cleaner's "Lindo grupa" reception points offer a wide variety of other services and information about them you can find on the spot. Welcome!