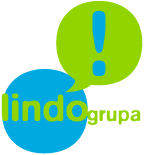 In 1991 was founded SIA "Sadzīves pakalpojumi". A 100% of companies capitals are owned by Latvia.
The primary way, on which depends our company is laundry and clothes dry cleaning for companies and for private customers.

In 1993 our company took a part in a competition about privatization of p/u "Vilnis" and has winned.

In 1979 has been built manufacturing base. There were the latest technique and machines. Staff was professionally skilled and work was done in a high quality way.

Time by time technique and machines remained old. In 2006 was the first modernization stage. As a result, we have a world known laundry technique and machines, as Jensen-Senking. Modernization helped us to offer high quality services.

From 2007 our company is operated under the brand "Lindo grupa".

In 2010 our company in association with the Structural Fonds of EU (Europe Union)has been finished the second stage of modernization. As s result, the amount of laundry techniques and machines has increased in many times. Modernization helps to meet customer's requirements.